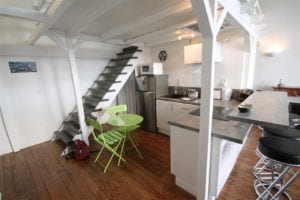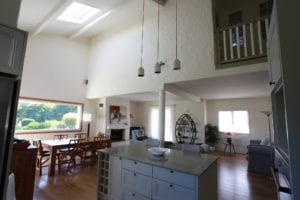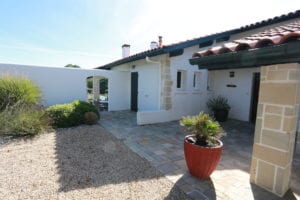 BloomYoga Teacher Training is proud to have created a strong partnership with Beyond Biarritz in order to provide you with the best quality and luxury accommodation, based in the beautiful areas of Bidart and Biarritz right in the heart of the Basque Country.
This accommodation is for students participating in the Part-time 200hrs Yoga Teacher Training only.
This accommodation is like the coconut cream on your vegan cupcake! It's just a little touch that will make your experience at the BloomYoga Part-time Yoga Teacher Training even more memorable and special. Escape everyday life by staying in these absolutely beautiful accommodations, in a stunning setting, offered to you at a very reasonable cost.
If you opt to stay at the Beyond Biarritz villas and apartments, you will be staying in gorgeous villas and apartments that are a stone throw from the St Tropez atmosphere of the most popular Basque beaches and restaurants, yet who also lie surrounded by a protected nature reserve in complete peace and quiet. Most of the guests who stay here end up spending their time lounging by the pool, looking out across the fields. And what a better place to spend a Yoga Teacher Training?! All the stresses of work and life back home can only disappear as you lounge by the emerald pool, sipping on your green veggie juice, in complete privacy.
All the apartments and villas offer a large open plan area with a kitchen, dining area overlooking a panoramic window and a comfortable sitting room with Sky TV and sports, a Sonos sound system and access to a covered terrace, perfect for al fresco dining. The garden opens to the nature reserve with a heated pool and shaded area for that much-needed siesta after an intense day of Yoga Training!
The accommodation provided by Beyond Biarritz certainly offers you a unique, serene, country atmosphere with the ocean just round the corner, and the BloomYoga studio just a short bus ride away. The best of both worlds as you have both downtown Biarritz chic and heavenly peace and quiet when you want it.
Price Range: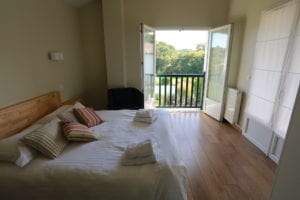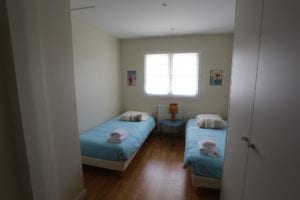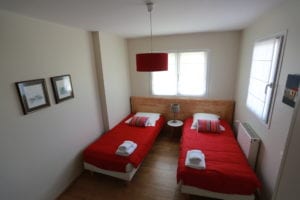 The cost of your accommodation depends on whether you want a double/twin-bed room, a private single room, or a shared bedroom. The prices listed below are for the accommodation for the entirety of the Part-time Yoga Teacher Training.
Accommodation Prices*:
Private double/twin bedroom –                                       £1850 
Private single bedroom –                                                £1510 
Shared bedroom (with 2-3 other people) –                       £755 
*Accommodation prices may vary slightly depending on availability. However, BloomYoga guarantees that the prices listed above are the maximum fees that you will have to pay if you opt for the BloomYoga-Beyond Biarritz accomodation.
Please note that accommodation with BloomYoga/Beyond Biarritz is NOT a requirement. The fees above are on top of your tuition fees. If you wish to search for your own accommodation that is absolutely fine, and we're always here if you need advice or suggestions.